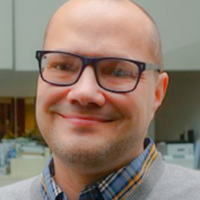 Jeremy Ballert
Senior Project Manager; Nautical Notable
For over 20 years, Jeremy has been working in and around the steel industry, delving into nearly every facet of a project's evolution. From detailer to checker, estimating and sales to project manager, Jeremy has soaked it all up and brings that unique insight to each project. That, and a lot of passion. It's because he cares greatly about the quality of deliverables and the satisfaction of clients. And he's not one to let "good enough" be good enough.
After the work is done, you might find Jeremy donning a Captain's hat. He was the Perrysburg Boat Club Commodore in 2020 (Corona Commodore) and remains active in its day-to-day operations. He is also an art and antique collector as well as a shooting sports enthusiast.
Jeremy also juggles another part time job as Taxi Driver for two young, active Perrysburg socialites (aka: his daughters) aged 13 and 10.