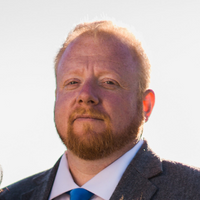 Josh Zimmerman
President; Jack of All Trades, Master of Some
Josh has been in the steel industry for over two decades and has seen its evolution, but also its stagnancy. Seeing this need for change, he developed an innovative process to move projects forward with more efficiency, better accuracy, shorter schedules, and appealing budgets for both vendors and clients. He honed these strategies over 10 years within a division he built inside a $250MM EPCM corporation.
His multiple leadership and coaching roles, both inside and outside of business settings, has given Josh a unique perspective on the industry as a whole and how best to lead his team toward excellence.
Josh and his wife Pamela share 8 kids, 2 grandchildren, and 3 dogs collectively known as The Furs. He's a woodworking hobbyist and likes to pluck a guitar string every now and then. His favorite time of the year is Buckeye season when you'll be sure to catch him shouting "O-H!" into random crowds.